Healing Trauma

Jennifer Hooper
Trauma comes from a heightened negative emotional experience, either a one-time event or a period of time.
Many of us understand that BIG traumas (like abuse, neglect, violence, war, etc.) can leave behind lingering negative effects, but we often underestimate that smaller events—like being ridiculed, experiencing financial loss, or being victim to a controlling relationship—is trauma too.
Big or small, trauma leaves behind unconscious negative imprints if left unresolved.
A Simple Example
When I was 5 years old, my mother put me on a diet based on the recommendation of my pediatrician. As a five year old kid, I didn't know how to process my sadness, anger, shame, and hurt. Unconsciously, I made it mean that I was unlovable, broken, and undeserving.
Because all that pain was left unprocessed (I mean, what 5 year old has the tools to process that?), I just carried that unconscious baggage into my future where it impacted all areas of my life. I became a hard worker, an overachiever, and a bit of a perfectionist, constantly trying to prove my worth since I didn't feel worthy just as I was.
Now imagine how a bigger traumatic event might negatively impact you; the magnitude of the unconscious imprint can be profound, leaving behind a trail of self-doubt, and lack of self-trust.
To learn more, check out this short video: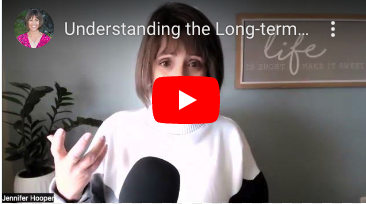 Healing Trauma is my Zone of Genius
As a highly trained coach, I've helped lots of clients heal from many types of trauma such as:
Abuse
Neglect
Controlling relationships
Money traumas
Sexual abuse
The impact of alcoholic or drug-addicted parents
After we work together, they have new, supportive beliefs themselves (they don't just pretend, they actually BELIEVE), such as I am strong. I am resilient. I'm courageous, which makes them feel more empowered, happy, joyful, relaxed, and at peace.
Special Offer
I'm on a mission to help more people, and I'm looking for support. In exchange for your help, I want to help you too. There are three possibilities:
If you make an introduction to a friend and they decide to work with me, I will give you a FREE 3-hour trauma release (a $1,000 value).
If you want your own trauma release or personal breakthrough (let's chat about the difference), I'll offer you a

25% discount

off of either service.
Yes, you can take advantage of BOTH!
Why Wait?
If you or a friend are struggling, you can continue the struggle or you can take action today. To get started, schedule a 15-min chat. I will support you.
Warmly,
Jennifer
P.S. What's that last question on your mind to know that a trauma release is the next best step for you or a friend? Schedule a 15-min call and I'll support you with an answer!
P.P.S. To download the freebie I mentioned in the video, click here.