Two ways to approach life

Jennifer Hooper
I just got back from an impromptu, whirlwind, 10-day vacation to/from Maine.
Getting there was like navigating through an obstacle course. I experienced a delayed flight, an unexpected hotel night in Philadelphia (with no toiletries or extra clothes), a ripped contact lens, and finally, late luggage at my final destination.
It made me realize there are two ways to travel...which are the same two ways to approach life!
Possibility #1: With Frustration, Anger, and Shutting Down
I watched a lot of people experience their travel journeys very unhappily. I noticed red faces, huffy sighs, and foot-tapping. I witnessed yelling, storming off, and general rudeness toward airline employees.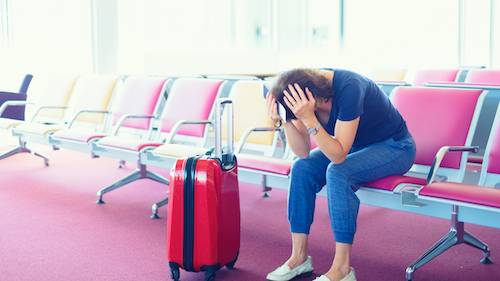 It made me wonder: how does all that animosity serve anyone, especially those who are dishing it out? Where else do these qualities and characteristics show up in their lives? How might their lives be different if they could resolve their inner turmoil so that life was more enjoyable and fun?
Possibility #2: With Relaxation, Happiness, and Going with the Flow
This was the space that I chose to occupy (and it IS a choice).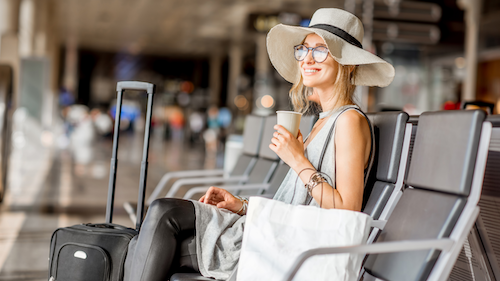 Free hotel? Cool! Free toothbrush and toothpaste? Great! Voucher for breakfast? Fantastic! Am I okay? Yes...I'm safe, taken care of, and have a new plan for my arrival. All good in the 'hood!
Don't get me wrong, I know that unexpected life circumstances can feel uncomfortable and challenging. Just keep in mind that of these two possibilities, one feels WAY better than the other!
- Jennifer
P.S. The Soul Urge Roadmap is Available (FREE)
After my divorce, I felt so lost. And honestly, kind of broken and empty. What I needed was a fresh start.

If you feel like you need a fresh start—no matter what your circumstances—I invite you to download The Soul Urge Roadmap.

This free 12-page guide will help you get insights on your heart's desire, uncover your natural strengths and challenges, and "connect the dots" between when you are in life and where you'd like to be.