I help women who are lost in the rubble of

their own success.




Restore your vitality and satisfy your soul urge.
FREE WEBINAR
3 Keys to a
Personal Breakthrough

How to get from overwhelmed & exhausted to feeling empowered and in control
If you want to feel more empowered and in control of your life, sign up for my free upcoming webinar. Learn the 3 biggest blocks that are keeping you from what you really want and the 3 steps you can take to get you there.
In just 90-minutes, you'll away with:
An understanding of the 3 biggest blocks to a personal transformation. (Don't make these mistakes!)
A clear picture of how your unconscious motivators wreak havoc with your conscious goals (and what to do instead).
The 3 keys you're currently missing that will empower you to take control of your life back.
2 dates to choose from!
Wednesday, August 17
4:00-5:30 PM PT
7:00-8:30 PM ET
Saturday, August 20
7:00-8:30 AM PT
10:00-11:30 AM ET
According to The Global Dreams Index Survey of 5,484 women in 14 countries across 6 continents, over half of the world's female population have given up on their dreams or are highly unsatisfied with their lives.
I'm on a mission to change that!
Download The Soul Urge Roadmap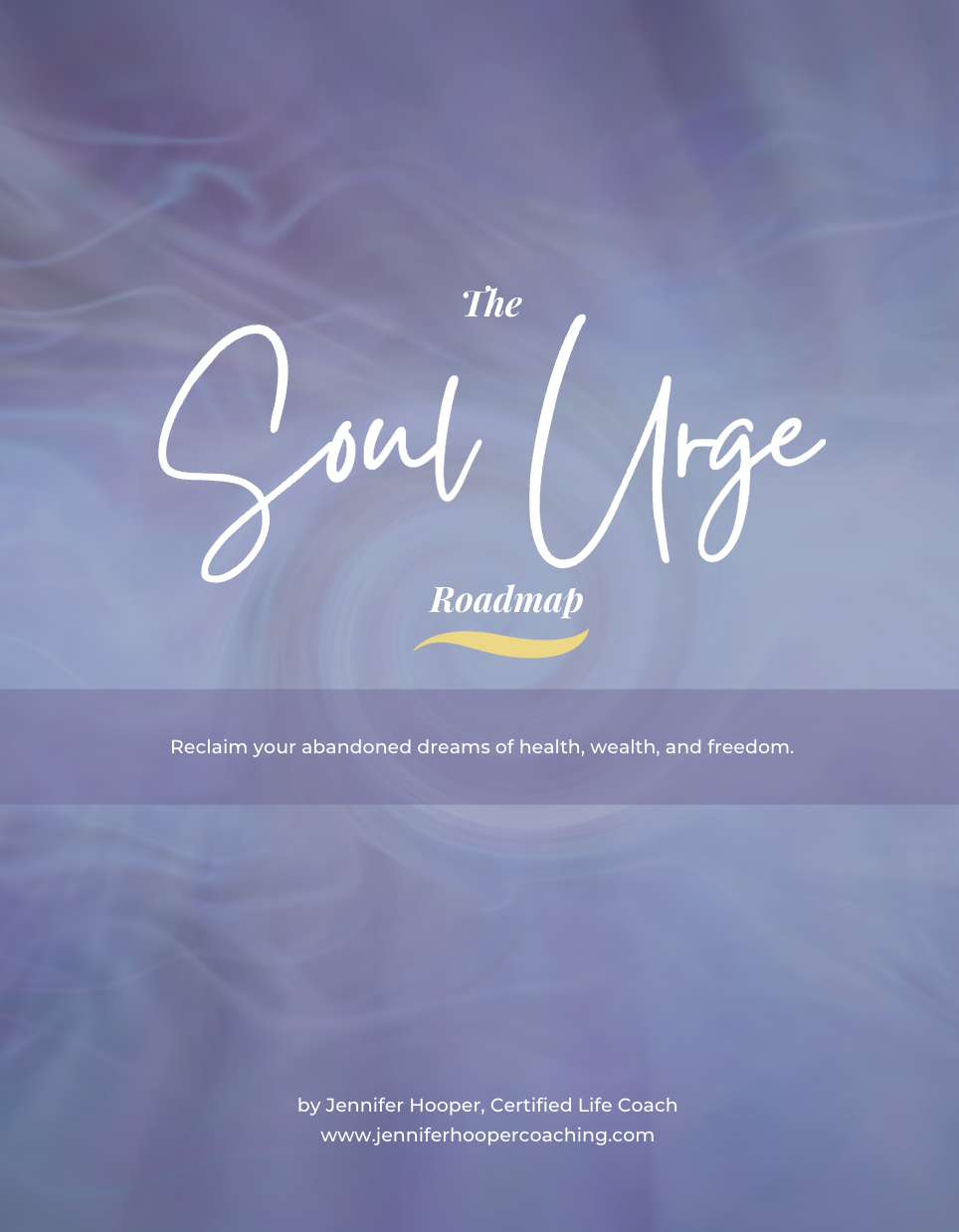 Download the Soul Urge Roadmap to get insights on your heart's desire, uncover your natural strengths and challenges, and "connect the dots" between when you are in life and where you want to be.
"

It was so easy it was listen to Jennifer's very soft, gentle non-judgmental coaching. I was able to let go of generations of fear, shame, frustration, anger and sadness around money and all of the things that I thought it meant. I say to anyone who's not sure if the investment is going to pay off. you have no idea what it feels like to be released from the weight of those generations of money worries and just feel free and able to say 'I'm worth it.' Thank you Jennifer!"

Book a Free Strategy Session